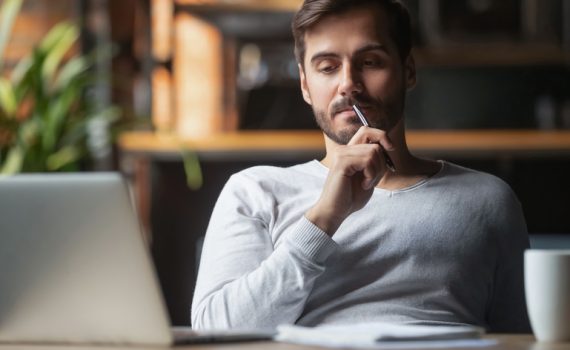 Everyone is forced to change. Some are willing, others are waiting and watching. Do you need to do something that has never been done before?
I'm not sure who deserves credit for this, but there is a saying, "You cannot just do things differently, you must do different things."
Now is a great time to consider where you stand with different things.
A product built in your garage as a hobby may be cool, but if it never goes to market, it's not a game changer.
The service model that sets higher expectations yet can't be replicated as a system will likely implode.
Avoidance, from fear of failure or fear of success will limit what is different every time.
Where are you headed?
Never Been Done Before
Doing what hasn't been done before requires something extra.
It's creative, and it requires you and everyone involved to be on the hook. The energy behind it becomes contagious. It is valued, needed, and a game changer.
Trust and relationships will flourish with a game changer. You'll make something happen.
People who join in near the beginning of the curve will benefit the most.
Those jumping in late will completely miss the power of the curve and may become a statistic for failure. Not because of lack of effort, energy, or ingenuity, but because, it's been done before.
A starting question is, can you trust yourself?
Are you able to put a product or service to the test and succeed at doing something different?
Will you find your voice, your ideal customer, and possibly create a niche?
Is it different, or really just the same thing done differently?
-DEG
Dennis E. Gilbert is a business consultant, speaker (CSPTM), and culture expert. He is a five-time author and the founder of Appreciative Strategies, LLC. His business focuses on positive human performance improvement solutions through Appreciative Strategies®. Reach him through his website at Dennis-Gilbert.com or by calling +1 646.546.5553.