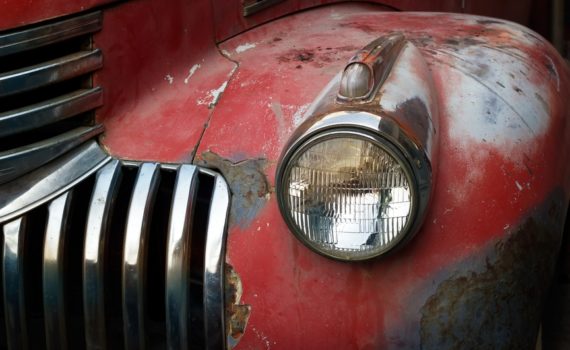 If you are in marketing or advertising you have a keen sense of brand value. If you run a business, lead a department or team, or are building a career, you should care about brand. Do you have a deteriorating image or brand?
Building your brand sometimes happens without realizing it. In some circles we may label this an image. What is your image? Have you thought about this lately?
Image Builders
If you've watched a few minutes of American Pickers on the History channel you may have heard Mike Wolfe talk about rusty gold. He likes old things. Things that have been used, worn, and maybe with a little rust.
Not so long ago, denim blue jeans with holes were popular. Stone-washed was, or is, the popular label for jeans that appear to have heavy wear.
A new expensive car is nice. Is there any value to one that appears to be in decent operating condition yet notably old or with heavy wear?
Is brand really about taste? Our preference for something that defines an image?
Deteriorating Image
Winter months in the Northeastern United States can be brutally damaging to our homes and vehicles. My vehicles are an integral part of how I do business.
I drive a rusty twenty-year-old Tahoe in the winter, yet, I have a nice car that is mostly only driven in fair weather. Showing up at a 5-star hotel for an event and tossing the keys of a rusty old Tahoe to the valet probably doesn't have the image of success.
Should it matter? Well, that may be a good question. The brutal truth is, it does.
Regarding your business, your workplace department, or even your personal brand, image matters. Your brand success will depend largely on the feeling you create with those you are trying to attract.
It may be that there is a certain appeal to rusty gold, stone-washed, or old school.
Sometimes a hard-used image creates appreciation and value. It is the alternative to hardly used.
-DEG
Dennis E. Gilbert is a business consultant, speaker (CSPTM), and culture expert. He is a five-time author and the founder of Appreciative Strategies, LLC. His business focuses on positive human performance improvement solutions through Appreciative Strategies®. Reach him through his website at Dennis-Gilbert.com or by calling +1 646.546.5553.