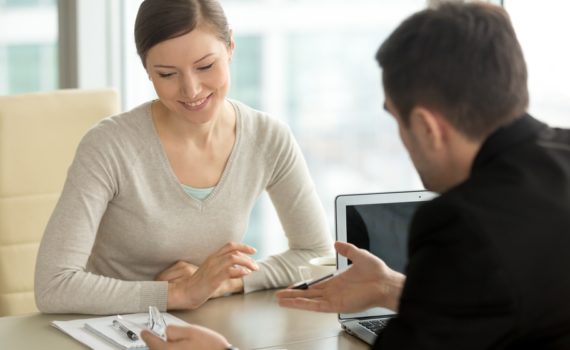 According to the Small Business Administration small businesses make up 99.7% of U.S. employer firms. Chances are good that you, or someone you know is employed by a small business. Are job descriptions really necessary for the small business?
C-Suite View
Many small business CEO's are not so motivated to have job descriptions in place. Unfortunately, some just don't connect with the reasons why it matters. They may consider it to be a nuisance, and just another reason to avoid human resource subjects.
Too much red tape, a waste of time, and not connected with making money (in their mind) so the ROI just doesn't seem to justify the effort.
Interesting, because this same demographic is represented in much of my client base. I am often working with them to help improve morale, reduce employee turnover, and grow their business. Is the lack of job descriptions part of this problem?
Job Descriptions
Job descriptions can serve many different functions. Of course, they are largely designed to help the employee understand the expectations of their job. In many other ways they provide vital links for organizational success.
Here are a few of my favorite ways formal job descriptions contribute to organizational health, they:
provide clarity to the employee of what is expected;
ensure that every job has a purpose and that the purpose is connected to the mission;
appropriately motivate employees and create pride in their work;
set standards for roles that link to strategies for growth;
help establish qualitative (perhaps quantitative) measurements.
Many job descriptions are a collection of statements with creative verb usage. For a manager, we may see many statements that include words such as: manage, direct, or supervise.
Regardless of job level, the best organizations are getting even more creative to include cultural factors that are important for the organization. So we now see softer words such as: add energy to, encourage, and engage.
Job descriptions matter. Yes, they matter for small businesses too.
Organizations that want people to take pride in their work must first take pride in their people.
-DEG
Dennis E. Gilbert is a business consultant, speaker (CSPTM), and corporate trainer that specializes in helping businesses and individuals accelerate their leadership, their team, and their success. He is a five-time author and some of his work includes, #CustServ The Customer Service Culture, and Forgotten Respect, Navigating A Multigenerational Workforce. Reach him through his website at Dennis-Gilbert.com or by calling +1 646.546.5553.