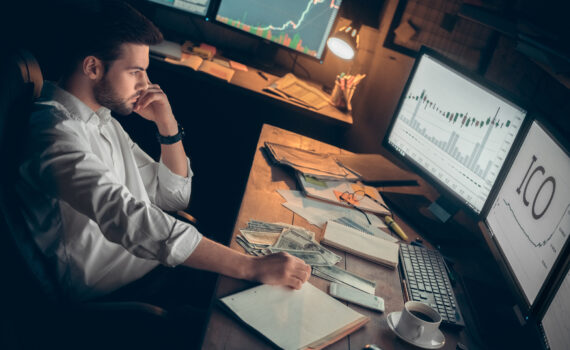 Head or heart has been something of consideration for centuries, what should you follow? Critical thinking and decision making is often not to be taken lightly. Does the path you choose depend on the circumstances?
No two circumstances or situations are exactly alike. The intricacies of scenarios can leave plenty of room for doubt.
The character of Dicky Fox had something to say about head and heart in the movie Jerry Maguire (1996).
The subject of feelings sometimes makes business people a little squirmy. It is often closely followed by a reference to holding hands and singing Kumbaya.
There is a certain importance to feelings. Relationships and trust are deeply rooted in feelings and effective leadership requires trusted relationships.
Many business situations contain emotions. The last I checked; passion is closely connected to your emotions. For starters, a passion for the work, the product, and delighting customers comes to mind.
There may be times when decisions may require setting aside some of the emotions. There may be times when what is good for many may mean that it cannot be good for every one.
Sometimes people believe multiple choice is a nice option and suggest bringing your options to the meeting.
Which one will you follow, head or heart?
Head or Heart
What you are passionate about will condition most of your decisions. Emotion's guide many buying decisions.
Do you buy a nice car or something that gets you from point A to point B? The same may be true for your home, your clothing, or the tools you buy.
Decisions are often made with feelings of comfort, control, or passion. Sometimes they are made for health reasons, such as the food you eat or exercise.
Business decisions require critical thinking. Critical thinking isn't necessarily about gut feel or having the most experience. Both matter, but it is the critical side that is often the deal breaker.
People often bring the concept of luck into the equation. Good luck or bad, how you manage your luck will have plenty to do with the final outcomes.
Don't be fooled about head or heart.
The best leaders are including some of both.
-DEG
Dennis E. Gilbert is a business consultant, speaker (CSPTM), and culture expert. He is a five-time author and the founder of Appreciative Strategies, LLC. His business focuses on positive human performance improvement solutions through Appreciative Strategies®. Reach him through his website at Dennis-Gilbert.com or by calling +1 646.546.5553.