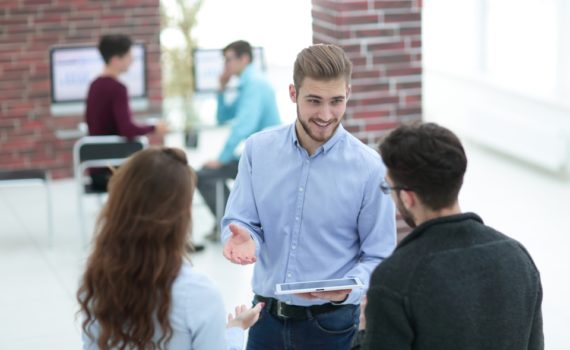 Your personal brand is important. It is important for the people and teams that you engage with, the committees, the meetings, and especially for demonstrating leadership. Are you doing personal marketing?
Yes, you are. If you arrive and are present, perhaps even if you only arrive, you are marketing.
Advertising, conceptually is more about content and campaign dollars. Marketing is generally accepted as inclusive of advertising and so much more.
Everyone Watches
In the workplace, all eyes are on you. This is especially true if you are a supervisor, manager, or other designated leader. What you do and how you perform is marketing.
In the committee meeting you have a voice. Even if you choose silence, that is part of your personal marketing.
That Facebook or Twitter post, marketing. Instagram, yup, marketing.
When you apply for the new job or the promotion, marketing.
Standing nearby the coffee pot chatting about politics, religion, or the best place to buy shoes. Yes, more marketing.
Believe it or not you have a voice in nearly everything that happens.
The committee bickers and argues. Social media threads go on for days, may ignite anger, and tarnish opportunities for something constructive. All of this is marketing.
One of the challenges is understanding what is being seen or heard. What are the impacts?
Personal Marketing
Every day you have an opportunity to improve your marketing. You can self-monitor, fact-check, and adjust for harmony instead of destruction.
Occasionally, someone will tell me that they hate marketing. Too much work, too much psychology, and too hard to track the results.
A small business may claim, "We don't do much marketing." What they probably mean is they don't spend a lot of money on advertising. Yet, they are always marketing.
The same is true for your personal brand. You're always marketing. Even when you aren't spending much money.
-DEG
Dennis E. Gilbert is a business consultant, speaker (CSPTM), and culture expert. He is a five-time author and the founder of Appreciative Strategies, LLC. His business focuses on positive human performance improvement solutions through Appreciative Strategies®. Reach him through his website at Dennis-Gilbert.com or by calling +1 646.546.5553.