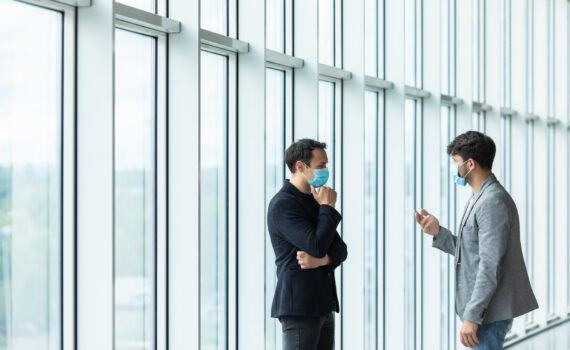 Have you burned trust through your workplace actions? Trust may even be burned by inaction. What does this cost the organization?
Trust is a tricky part of any business endeavor. Everything from negotiations to getting work done. Unfortunately, many workplace leaders and frontline employees fail to recognize or have poor awareness about the implications of trust.
Imagine the busy manager. Struggling to prioritize and get things done that result in positive momentum for the team. What should she do?
Delegate, right?
Burned Trust
What if she doesn't trust anyone on the team to handle the project?
What if she only trusts one key team member?
This form of limited trust that has long-term consequences.
In the short-run things get accomplished. In the long-run, the key team member begins to feel used and wants to back off of the high-output he normally delivers.
Why? Because he has arrived at the conclusion that he only needs to work as hard as the lowest-performing employee.
Why do more while others goof off?
The manager, with an unwillingness to work towards building more trust, simply moves around the issue. Blame for this inaction is often placed on a very precious resource, time.
It seems easy to place the blame on time. In addition, many busy executives easily buy-in to this story. Shipping the order now is better than a delay. It's a (long-term undesirable) short-run game.
Trust can be burned in many ways from many different angles.
Have you unknowingly burned trust?
More Than Just Team Members
Shortcomings on trust with customers and vendors are costly too.
Advertise a product or service but deliver something less and it burns trust.
Negotiate so hard with vendors that it threatens their view of your value as a customer and they'll fail to be there, perhaps exactly when you need them the most.
Burning trust is often easy to do and hard to recognize.
The most successful organizations, the ones that stay on top, value trust as a part of their competitive advantage.
It doesn't mean they get everything right, all of the time. It means that they work hard to keep the scale on the heavy side of trust.
-DEG
Dennis E. Gilbert is a business consultant, speaker (CSPTM), and culture expert. He is a five-time author and the founder of Appreciative Strategies, LLC. His business focuses on positive human performance improvement solutions through Appreciative Strategies®. Reach him through his website at Dennis-Gilbert.com or by calling +1 646.546.5553.