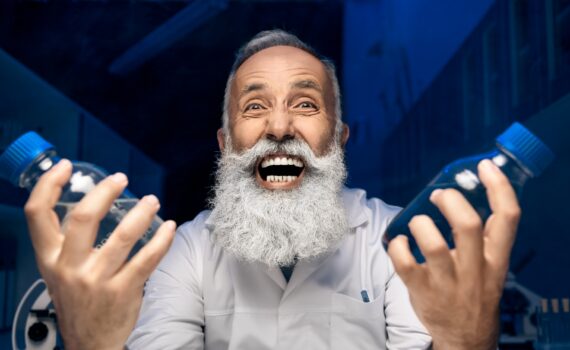 Are you looking for the next big thing in your job or for your business? Could it be something to improve operations, increase sales, or absolutely delight customers? You may need a strange breakthrough.
Strange breakthroughs happen all the time. It may have started with the wheel, or perhaps it was creating a fire or wearing animal skins for warmth. Maybe in more modern times, we may think of it as contact lenses, the Post-It note, or WiFi.
In the food industry, we have things like the Impossible Whopper, donut burgers, and deep-fried almost anything.
All in their own time, these things were a strange breakthrough.
Perhaps it is deserving of a day of recognition.
A National Dumb Idea Day?
Strange Breakthrough
Sometimes the next opportunity is already in your head or your hands. It may be the simplest thing, brought to life, and forever changing the world.
Your breakthrough may happen when you least expect it. In fact, it may be happening right now.
It might be about a decision you've made on how you'll delightfully surprise a customer. A hidden gift, a special discount, or awareness of their needs long before they even consider it.
In operations, it may be the removal of a step that doesn't matter, items or actions with results that are never used, or reducing the time between the sale and ship.
For your job, it may emerge as reasons why you are grateful, how relationships matter, or seeing the legacy of your career appear before your eyes.
Your strange breakthrough may seem silly or dumb, yet it may be exactly what you need.
-DEG
Dennis E. Gilbert is a business consultant, speaker (CSPTM), and culture expert. He is a five-time author and the founder of Appreciative Strategies, LLC. His business focuses on positive human performance improvement solutions through Appreciative Strategies®. Reach him through his website at Dennis-Gilbert.com or by calling +1 646.546.5553.