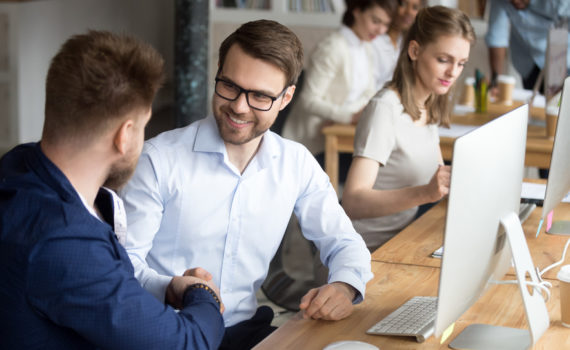 Who decides about the quality of service? Hint: The customer. When do service expectations get set? Hint: Usually long before the product or service is received.
Are you conscious about expectations and outcomes? They matter for service, they matter for workplace change, and they will matter for everything connected to your culture.
Service Expectations
Traveling on Interstate 80 you can go from New Jersey to California. If you take this journey, or only some of it, and you'll see road signs and billboards. Some of those will be for rest stops, food, and fuel.
If you make a choice to eat at a restaurant franchise, you have an idea of what to expect. You'll make your decision to enter the establishment with your expectations already set.
If you make a choice to eat at an unknown restaurant, perhaps a mom and pop, upon entering you may not be sure what to expect. You'll decide on your expectations quickly though, it often starts with the sign along the highway.
This is true for nearly everything about service.
It is why we decide we'll trust some websites and others not so much. It is how we'll make decisions about the shoes we buy, the clothes we wear, and the car we'll drive. The expectations are set long before the sale.
Beyond products and services, it applies to your workplace too.
Connecting Service Internally
Certainly, in the workplace there are internal services. We know we can trust Sally with the project, yet we're still not sure about James.
We'll use our senses, our intuition, and our life experiences to decide.
The change handed down from the C-Suite will feel safe or it will feel conflicting. Work teams will decide to embrace it, move it forward, or perhaps slow it down.
It is true for the exit we'll take from the highway. It is true for the change we need in the workplace.
Service expectations are the best predictor of outcomes.
-DEG
Dennis E. Gilbert is a business consultant, speaker (CSPTM), and culture expert. He is a five-time author and the founder of Appreciative Strategies, LLC. His business focuses on positive human performance improvement solutions through Appreciative Strategies®. Reach him through his website at Dennis-Gilbert.com or by calling +1 646.546.5553.