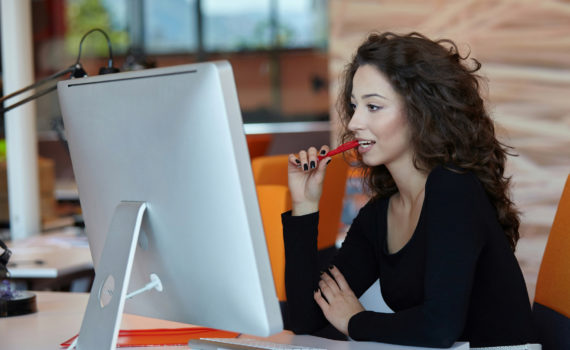 Productivity is important for every workplace. The idea is that efficiency drives profit. Are your daily habits driven by the productivity fact or the perfection myth?
What is the difference and where are you spending, or wasting your time?
Perfection Myth
People spend a lot of time and money on perfection.
There are hours spent on perfecting the product. It happens with goods and it happens with services.
There are hours and hours of fine tuning and making it just right. Hours are spent on the meetings, the waiting for decisions, and on rejected work.
In extreme cases, work is produced that is never used. It is only discarded, no longer needed, or locked in the closet being viewed as too risky for release.
We do it with our written communication to the CEO, the board of directors, or for the project proposal.
We may spend 80 percent of our time proofing, rewriting, and tweaking. In the end, much of that 80 percent of time was wasted because the initial 20 percent of time fulfilled 80 percent or more of the requirement.
All of this lends credibility to the idea that perfection is a myth. Perfection means more time wasted, less time producing.
Productivity Fact
What about the productivity fact?
Kittens and puppies are picked every day not because they are perfect, but because people aren't judging for perfection.
Your best friend probably isn't perfect. Your favorite book isn't perfect. The car you drive, nope, probably not perfect.
Your house may be clean, or the lawn may be cut, but neither are probably perfect.
The work that we do, the product we produce or service we deliver, is probably good enough long before it is perfect. Sometimes everything beyond good enough, is productivity wasted. Time spent that we'll never recover.
Perfect is often a self-developed illusion. One that we can't live up to, and one that wastes our time.
Productivity fact is much more important than the perfection myth.
Do great work, but keep moving. The clock is always ticking.
-DEG
Dennis E. Gilbert is a business consultant, speaker (CSPTM), and corporate trainer. He is a five-time author and the founder of Appreciative Strategies, LLC. His business focuses on positive human performance improvement solutions through Appreciative Strategies®. Reach him through his website at Dennis-Gilbert.com or by calling +1 646.546.5553.