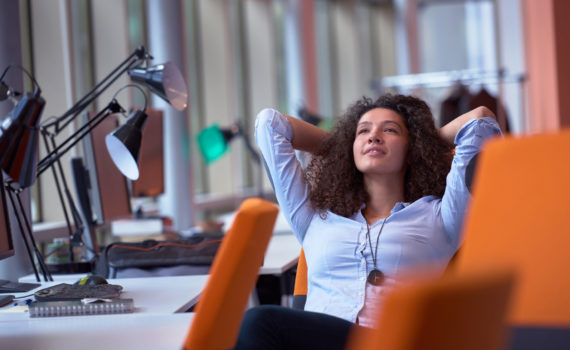 Believe you are going to have a good day or a bad day, and you will find lots of evidence to support your belief. Belief has an amazing effect on performance. Do you have powerful belief?
We see it in religion, in politics, and with innovation. Belief often creates power. Have you considered how your belief is guiding your outcomes?
Just the Facts
"Show me the facts!" is often proclaimed as a requirement to establish belief. Yet, much of our discussion, our presentations, and what is repeated is based on theory or opinion.
In the business meeting when people are looking for a reason why the strategy won't work, they'll probably find some. Of course, in contrast when the group seeks reasons why something may work or is worth a try, they'll likely find some.
People with experiences (we all have some) want to share those experiences as facts. We tried this once, it didn't work, and that is a fact.
Manifested facts become beliefs, and beliefs manifested are often presented as facts.
Seeing Is Believing
We believe what we see. Throughout many forms of media, the persuasion to buy this product so you can look like me, feel like me, and have success like me is overwhelming.
Social media attempts to remind us of how people live large, have luxurious homes, vacations, and "life is good." We also see some of the opposite. The bad boss story, the customer service horror stories, and the passing of people and pets.
We live surrounded by stories of fame and fortune. And stories of tragedy and gloom. There is not much room for average, yet on the bell curve it is exactly where most people or businesses exist.
Powerful Belief
Powerful belief happens every day. It is connected to decisions, a choice, and what you look for.
Most of what comes true for your career, for sales revenue, or the marketing plan starts with belief.
You decide what you'll look for. The why's or the why not's.
You'll find it and you'll believe it.
Powerful.
-DEG
Dennis E. Gilbert is a business consultant, speaker (CSPTM), and corporate trainer. He is a five-time author and the founder of Appreciative Strategies, LLC. His business focuses on positive human performance improvement solutions through Appreciative Strategies®. Reach him through his website at Dennis-Gilbert.com or by calling +1 646.546.5553.