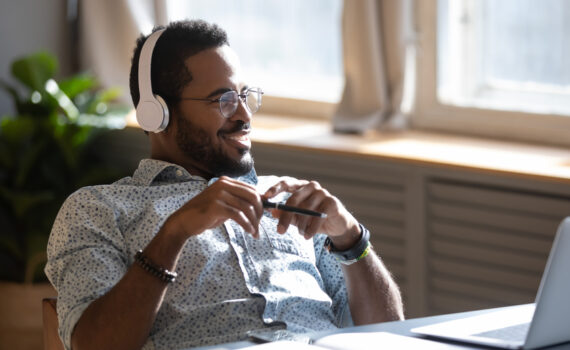 Many people talk about personal growth. Likely, more than eighty percent of those discussing it stick with it long enough to make a significant change.
A lack of luck is often to blame. Yet, most people experience luck often. In reality, how you manage luck, good or bad, will make the biggest difference long-term.
Considering short-run management versus long-run change, are you able to balance both?
Plenty of short-run decisions have an impact on long-run change.
A bowl of ice cream on Saturday evening may feel good while satisfying the short-run. A bowl of ice cream every evening may have some impact on long-run weight management.
When you break it all down, nearly everything you do and the associated outcomes are predictors of what happens long-term.
Personal Growth
Most executives don't start at the top.
A great car mechanic wasn't born that way.
The fittest athlete didn't get fit by laying on the couch all day, every day.
Your level of personal growth seldom just happens. It is a collection across time. A collection of little or nothing never gets very big. Yet a little bit collected often starts to add up.
A picture of a tree in the park, the one in the courtyard at your workplace, or outside your kitchen window. One taken now and one taken five years ago. Things have changed, yet you barely noticed.
Every tiny piece. Every bit of information. Successes, learning opportunities, and even every calorie burnt versus calorie consumed.
One nugget at a time, adding up across days, weeks, months, and years. That is the path to achieving more.
Many people like to focus on salary or money.
Your success isn't always about what you get paid along the way. What you get paid for it may be stark in comparison to what you become for it.
Bit by bit, drop by drop, season after season, adding a little more across time is the surest way to achieve more.
Growth isn't an accident.
-DEG
Dennis E. Gilbert is a business consultant, speaker (CSPTM), and corporate trainer. He is a five-time author and the founder of Appreciative Strategies, LLC. His business focuses on positive human performance improvement solutions through Appreciative Strategies®. Reach him through his website at Dennis-Gilbert.com or by calling +1 646.546.5553.