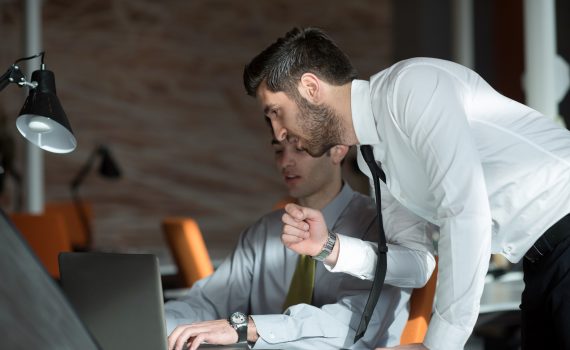 What is the connection to creating organizational success, making a roof repair, and a fixing a car? Likely not much, and there probably shouldn't be since each require different types of expertise.
One of the biggest mistakes I often observe with small businesses (less than $35.5 million in annual revenue and 1,500 employees) is that they can't get out of their own way.
Field of Experts
Theoretically, small businesses are led by experts in their field. Engineers lead engineering firms, attorneys lead law firms, and the landscaping business is owned and operated by those who are experts in landscaping.
This seems to make sense, it is practical, and likely an appropriate pathway for success.
What happens when the landscaper needs legal representation, or the widget manufacturer needs an advertising campaign? What if the convenience store needs a new roof or the local insurance agency needs car repair?
If you are the executive leader of an advertising agency, city mayor, or the director of a thriving non-profit humanitarian organization you are likely not also a computer engineer, tree trimmer, or carpenter.
Are you going to fix the bug in the software? Cut down the 85-year-old maple tree that is threatening the office, or build an additional room for your expansion?
Organizational Success
Creating organizational success comes from your expertise.
Just because you had a college class in psychology or business law, does not make you an expert.
Because you once participated in a strategic planning session you are not an expert at facilitating strategy.
Reading a book, watching a video, or attending a seminar to expand your knowledge on any topic is valuable. Becoming an expert requires hours and hours of pounding on your craft.
Organizational success develops from focus. Know your lane, leverage and outsource everything else.
As an organizational leader your job is not to do everything. It is to create the best of everything.
-DEG
Dennis E. Gilbert is a business consultant, speaker (CSPTM), and culture expert. He is a five-time author and the founder of Appreciative Strategies, LLC. His business focuses on positive human performance improvement solutions through Appreciative Strategies®. Reach him through his website at Dennis-Gilbert.com or by calling +1 646.546.5553.