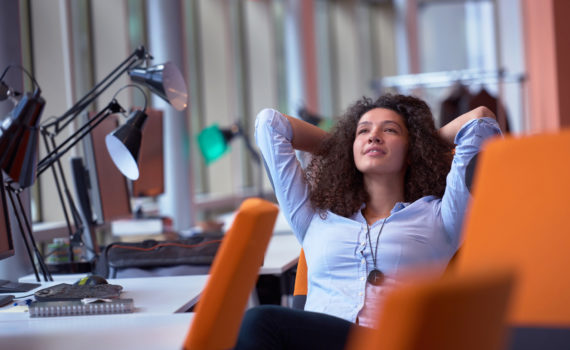 When you are living in the present, it is hard to imagine the next big thing. Some people might think about holding on to the lifestyle, traditions, and comfort of the past. Others are invested in the present, a good thing, but do you ever find yourself thinking about what is next? Are you waiting for it?
Historic Perspective
In the mid to late 1800's they probably didn't imagine the impact of what we know as the automobile, the superhighways, and how it all impacts the economy. Not so long ago we probably couldn't have imagined the impact of the personal computer and even more recently the Smart Phone.
It might have been hard to imagine the concept of a 1980's era shopping mall in 1920. Yet today after enormous popularity, their future might be changing. At least, the future as we once thought it would be.
Workforce Generations
Today, I often talk with people about the workforce generations. I present about generational differences at conferences, and even help businesses and organizations develop a deeper understanding of how to have this work for you instead of against you.
As people we are often holding on to what works, what is comfortable, and what feels smart. We focus on efficiency, doing the right things, and at the deepest level, survival.
In this regard we're not so much different from a century or two ago, yet much has changed.
Next Big Thing
Futurists want to predict, discover, and connect with the next big thing. The biggest problem is knowing what the next big thing will be.
It might be hard to believe that not so long ago there was a common belief that the internet might be a fad, that social media was only for geeks, and that shopping on-line was cumbersome, a waste of time, and shipping charges made it too expensive.
There will always be some next big thing. Until that time it might be best to focus what is working today, all the while understanding that it has changed from yesterday and that it might be different tomorrow.
One thing that history shows us is that there was not really much success in waiting.
– DEG
Dennis E. Gilbert is a business consultant, speaker (CSPTM), and corporate trainer that specializes in helping businesses and individuals accelerate their leadership, their team, and their success. He is a four-time author and some of his work includes, Forgotten Respect, Navigating A Multigenerational Workforce and Pivot and Accelerate, The Next Move Is Yours! Reach him through his website at Dennis-Gilbert.com or by calling +1 646.546.5553.