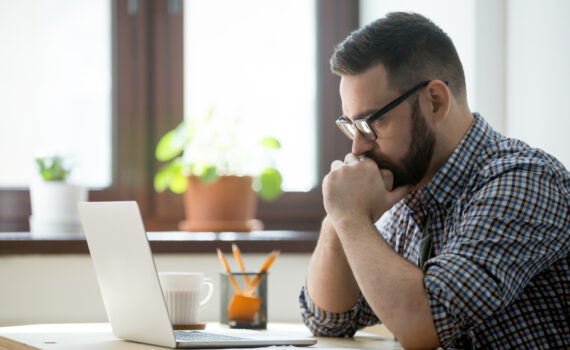 Disconnects in customer service happen all the time. It happens for new hires, and it happens for the project. Mismatched expectations don't mean that everything is lost.
As a young boy my son always loved my mother's pot-pie. She had a special home-made recipe of beef pot-pie that seemed like the best comfort food on the planet.
When my son was in his early teenage years, we visited a restaurant and on the menu was pot-pie. Much to my surprise, instead of a burger and french fries my son ordered the pot-pie.
After the meals were brought to the table, I noticed him picking at his dish. He seemed displeased. It wasn't the pot-pie that his grandmother made. It was a poor imitation.
The restaurant was very popular and served fantastic food, but to him, the dish seemed barely eatable.
Similarly, in high school, I had some friends who loved the boxed macaroni and cheese that their mother often prepared. What they didn't realize that she often bought a low-priced generic brand. One day she splurged and bought a well-known and popular brand. My friends hated it.
In life, or in food, what you experience is often embraced or rejected based on your previous best experiences.
Have you ever had mismatched expectations?
Mismatched Expectations
It is true for the food you eat. It's true for the new marketing plan, the process improvement, and even your job.
It is also true for everyone else, only sometimes in the opposite manner.
Often there may be room to compromise, negotiate, or allow for a fluid process. Of course, the level of satisfaction will always be compared to what was the previous best experience or taste.
Thus, the saying, "Those are big shoes to fill."
Navigating your job, career, or the customer may not always be easy. It is a dance between your best delivery and the expectations of someone else.
When they align, everything feels like the right fit. When they don't, the impulse is to discard it.
Keep in mind though that the right fit for someone may be the rejected mismatch by another.
Sometimes the best option is just on the other side of your expectations.
The challenge then is breaking the cycle.
It is a test of sorts. A test for the reliability and authenticity of the disambiguation, what you see is what you get.
-DEG
Dennis E. Gilbert is a business consultant, speaker (CSPTM), and culture expert. He is a five-time author and the founder of Appreciative Strategies, LLC. His business focuses on positive human performance improvement solutions through Appreciative Strategies®. Reach him through his website at Dennis-Gilbert.com or by calling +1 646.546.5553.