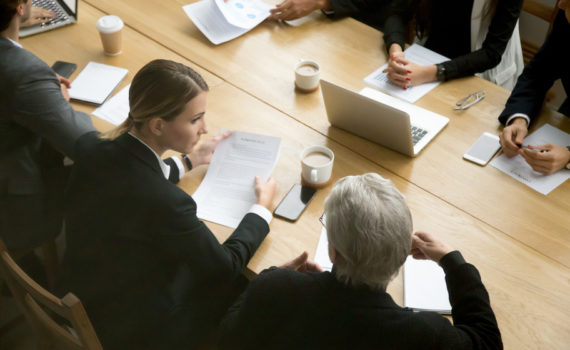 Should your meetings solve problems? It may depend on the type of meeting, but many meetings have some component designed around solving problems.
Some meetings are informational. Presenters deliver information. The information delivered is probably organized around solving a problem.
Some meetings are strategic. They attempt to organize the process of planning, creating vision, and improving an organizations competitive edge. No strategy, or poor strategy is a big problem.
Some meetings are task oriented. A committee leads, guides, and steers the direction of the group. Their challenge, or problem, is often ensuring the continuation of the cause or charter.
There are many other classifications or variations of meetings. Most meetings are intended to solve problems.
Reason for a Meeting
Each day decisions are being made by team members. Each day new problems arise. The rise of a new problem, and often it is quickly solved. A process so common many professionals take for granted the act of problem solving.
The problem that makes it to the meeting is different. There are many variations, considerations, or people affected so the calculation on solving it drags on.
Big problems are big problems because they aren't easily solved. In some cases, attempts are made to solve them, only to see them repeat or continue.
Root cause analysis matters. It matters because addressing a problem with solutions that are not at the root means the problem will continue.
Is that a reason for the meeting?
Meetings Solve Problems
Do your meetings seem to focus around the same problem over and over again? Perhaps it is because of a lack of critical thinking, root cause analysis, or patterns of inappropriate interventions.
Usually the only problems that hit the meeting are the ones that are tough to solve. Everything else has already been taken care of.
Make your meetings count, it is why you've assembled in the first place. Meetings that count, have a plan.
The next time you attend bring a proposed solution for every problem you plan to present.
-DEG
Dennis E. Gilbert is a business consultant, speaker (CSPTM), and culture expert. He is a five-time author and the founder of Appreciative Strategies, LLC. His business focuses on positive human performance improvement solutions through Appreciative Strategies®. Reach him through his website at Dennis-Gilbert.com or by calling +1 646.546.5553.