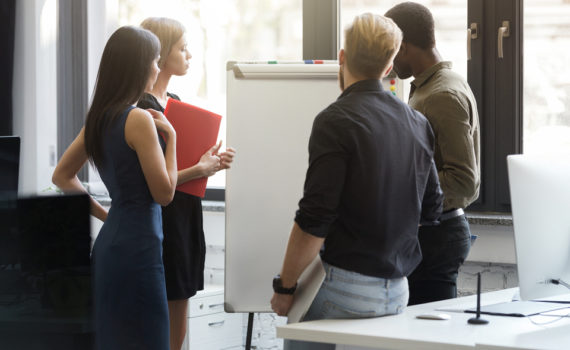 Is the best talent in your backyard, or must it come from somewhere outside of the normal reach? Does local experience matter?
In Pennsylvania, people believe they know their beer and potato chips. Popular beers come from Yuengling or Straub. Potato chips are often Middleswarth or Utz.
When you travel to Colorado or California, they'll tell you about different beer and potato chips.
Who has the best?
It depends on who you ask.
Available Everywhere
In the 1970's and 1980's mail order companies started to thrive. The U.S. infrastructure supported reaching beyond local borders. A growing and thriving trucking industry and 800 numbers made a difference.
By the late 1990's and into the early 2000's a shift was happening. It was the infrastructure that supported the widespread use of the internet.
Our borders from county to county and state to state seemed smaller and less significant. Highways improved, automobiles got better, and more products began to fall into the category of a commodity.
What's next?
When it comes to talent and business opportunity what's next may be closer than it has been in 50 years.
Local Experience
What is happening in 2020 is a shift. A pivot to something different. It is not defined yet but people will shape the shift.
It will come down to who is right. Defined by people.
In Pennsylvania people are right. In Colorado or California, they're right. The same goes for Texas, Alabama, or South Dakota. People are right.
How will things change for your workforce and talent acquisition? If you are in Mount Vernon, South Dakota how is that different from New Berlin, New York? What about San Diego, California or Boston, Massachusetts, are there differences?
If you are a job seeker, where will you look?
It seems plausible that people will do what they believe is right. Now more than ever.
Local maybe the biggest comeback of this century.
-DEG
Dennis E. Gilbert is a business consultant, speaker (CSPTM), and culture expert. He is a five-time author and the founder of Appreciative Strategies, LLC. His business focuses on positive human performance improvement solutions through Appreciative Strategies®. Reach him through his website at Dennis-Gilbert.com or by calling +1 646.546.5553.