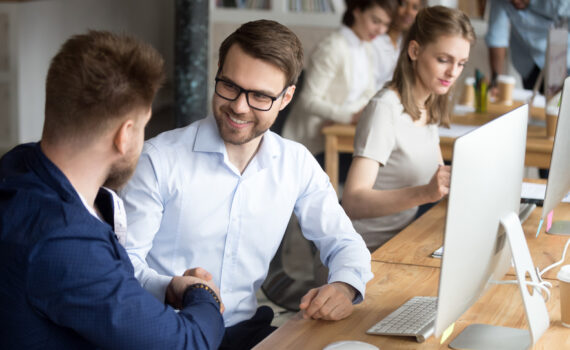 Are you in the habit of learning more? Do you find pleasure in learning, or do you feel forced?
There is the formality of learning. Go to school, attain a high school diploma. Go to college and attain an advanced certificate, a degree, or maybe go all the way, maybe even multiple times. We might label this as formal education.
What about other forms of learning?
Are you reading?
What about writing, composing your thoughts, tightening your words and message, creating an illustration or meaning for others. Can you do that and is there learning involved?
What about podcasts, YouTube, or other digital tools, are you using them?
And of course, we can't forget about experience. Experience may often be summarized as on-the-job experience, or even information passed down from others, and put in to practice by someone not so experienced.
The concept of being an apprentice has been around for centuries. Apprentice reportedly originates from the word aprentiz which is an Old French word that means, "someone learning."
What have you learned lately? Are you still learning?
Learning More
Formal education matters. Your definition of formal education, not so much.
Is there any value to learning something that on the surface you really aren't interested in knowing?
In most traditional college or university settings there are pieces of the curriculum that don't really interest those in pursuit of the degree. Yet, they are in the curriculum because there is a connection to the future. A bet or a chance that discovering something about the topic today, will pay off.
These are all elements of what might be labeled formal education. They are not necessarily a specific requirement to meet today's need, but one of value for the future.
The quest to learn more often develops at a young age. The childhood erector set might one day produce an engineer, or a telescope, an astrophysicist.
You might also have learned from Grandma or Grandpa. How to treat people, how to be respectful, or even how to plant a garden or bake a pie.
Discovering things through interest may be learning. It probably doesn't feel forced.
Formal learning provides a structure and ideally creates a well-rounded outcome.
Regardless of how you do it, do it regularly.
It's for children and adults.
-DEG
Dennis E. Gilbert is a business consultant, speaker (CSPTM), and culture expert. He is a five-time author and the founder of Appreciative Strategies, LLC. His business focuses on positive human performance improvement solutions through Appreciative Strategies®. Reach him through his website at Dennis-Gilbert.com or by calling +1 646.546.5553.