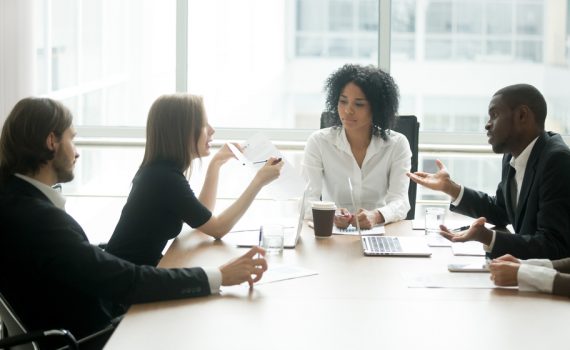 Ego has many faces. Sometimes it is blunt and obvious, other times it is disguised as a workplace objective.
Sometimes it goes unrecognized. Simple acts that derail workplace engagement, disable loyalty, and disregard simple respect. Is leadership ego getting in the way?
Leadership Ego
Here are some leadership actions that should speak louder than words:
Hiring low or under skilled employees. Apparent because there is no succession planning within the organization. Employees are tools.
Never getting your hands dirty. (It's a metaphor.)
A new organizational leader bringing in talent from a previous employer. Often to illustrate that everyone wanted out and will gladly follow for a new (better) opportunity.
Introductions that include, "He works for me."
Rules only apply if you get caught. Especially true for harassment, diversity, and ethics.
Some employees only want paychecks. Yet, humans are surprisingly motivated by purpose. Yes, a paycheck can be a purpose, but likely it is not the organizational purpose.
Ego Derails Respect
People are problem solvers. They want to fix, repair, and accomplish. They also have a universal truth, they want respect. Respect may be defined differently by everyone, but without respect they're only working for a paycheck.
Perhaps nothing derails loyalty more. Show your employees that you don't respect them and they won't care about you or the organization. Their underground rule will be, "Every person for themselves."
Leadership is not about authority. Yes, authority matters and can be helpful. No, authority is not what makes you a leader.
Employee turnover, lawsuits, and disengaged employees cost organizations millions each year. In addition, stuck organizations or those with very limited frames often cannot get out of their own way. Look to leadership and culture as a potential problematic area.
What costs more, good leadership or bad?
-DEG
Dennis E. Gilbert is a business consultant, speaker (CSPTM), and culture expert. He is a five-time author and the founder of Appreciative Strategies, LLC. His business focuses on positive human performance improvement solutions through Appreciative Strategies®. Reach him through his website at Dennis-Gilbert.com or by calling +1 646.546.5553.