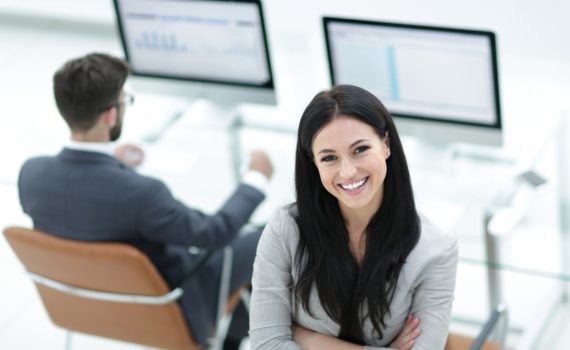 Look around you, do you see inspired employees? While there may be varying degrees of inspiration or motivation how would you size things up?
There are lots of paths that lead to inspiration and motivation. One sometimes challenging aspect is that people are motivated for different reasons.
Fear can motivate, although this is almost never a good idea. Money often becomes a discussion point, yet it seldom has lasting effects.
Are you naturally motivated or can you be inspired?
Here is another question to ponder, "Are leaders born, or are they made?"
I'm hopeful that you believe there are paths to more motivation and inspiration. I'm also hopeful that you believe leadership can be developed and is not just a natural talent.
Natural Talents and Abilities
Are you born with certain talents?
Perhaps it is a talent for music, for art, or for certain athletic abilities.
It may go other directions too.
You may have a talent or connection to mathematical problems, architecture, or be identified as a good book keeper. In still other ways perhaps you are mechanically inclined, exceptional with trade skills, or an incredible cook.
Do you have natural talents, or do you have skills that have been developed across time?
A good answer is perhaps, "Both."
Developing Talent and Skills
The greatest talents often become recognized because those people work countless hours toward perfecting their craft.
You may be great with numbers, yet if you seldom exercise this capability, in a crowd you may be mediocre at best.
Perhaps you are a fast runner, or can run long distances. If you seldom run, you'll likely be beat by someone with less natural ability.
Are you or your employee teams inspired to do more?
Inspired Employees
The key for everyone as an individual is to practice honing your craft. You must go all in, be dedicated and committed, and live up to what you are capable of delivering.
Abraham Maslow introduced us to the concept of self-actualization.
Are you all in, one-hundred percent?
When you go all in, and have the drive and determination to go all out, you may find yourself at the pinnacle of talent and skill.
Halfhearted won't get you very far.
Especially if there is a crowd.
-DEG
Dennis E. Gilbert is a business consultant, speaker (CSPTM), and culture expert. He is a five-time author and the founder of Appreciative Strategies, LLC. His business focuses on positive human performance improvement solutions through Appreciative Strategies®. Reach him through his website at Dennis-Gilbert.com or by calling +1 646.546.5553.