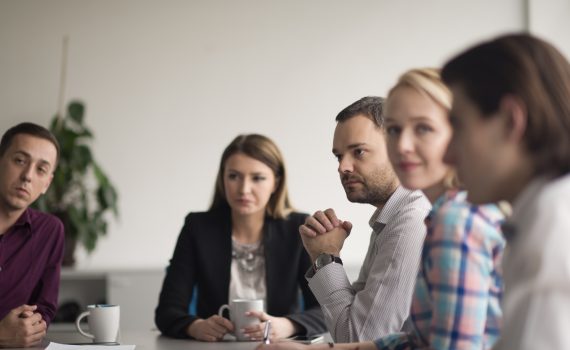 Nearly every moment of every day is a chance to tell a story. The story of the big fish, the trophy you won, or the co-worker who consistently turns out bad work. Do the facts matter or is the drama more valuable?
Workplace Stories
Stories often get embellished. Worse yet, they grow in drama bit-by-bit nearly each time they are told. The basis of the story may be founded in evidence and truth, but the way it is told magnifies the sweet spots.
Around the workplace people often find themselves living for the drama or wishing it didn't exist. The culture certainly plays a role. When we inquire and investigate it is a chance for someone to tell their story.
Culture often decides what we will spend more time to investigate, understand and adopt, or what it will choose to ignore. The investigative process itself may be a cultural attribute. If the focus on work to be completed feels more important, less opportunity exists for stories.
Facts Matter
The story often told, and the story we hear, is a story riddled with opinions. The emphasis becomes about the wrong doing, the unfair act, and the less than truthful analysis of others.
Opinions are what we often share.
She never shows up on time and doesn't care. 
He never does his part and is highly overpaid.
Opinions embellish the story. They shift the facts ever so slightly, or in some cases alter the truth in the message.
Listening requires energy. Hearing the message is not the same as listening to the message. We hear a voice talking, but listening takes things to higher level.
Down on energy from the work at hand we only listen when there is great interest. If we aren't careful, we'll process opinions as facts.
Now you are reminded, facts matter.
-DEG
Dennis E. Gilbert is a business consultant, speaker (CSPTM), and culture expert. He is a five-time author and the founder of Appreciative Strategies, LLC. His business focuses on positive human performance improvement solutions through Appreciative Strategies®. Reach him through his website at Dennis-Gilbert.com or by calling +1 646.546.5553.