Masterclass : Leadership Metrics and Accountability – Remote Teams
September 29, 2020 @ 10:00 am - 11:30 am
$189.00
Masterclass : Leadership Metrics and Accountability
Remote Work Teams
Starts in:

Leading in a remote environment is different from traditional approaches. While there are attributes shared across both environments, a one-size only approach will likely result in additional communication challenges, misunderstood expectations, and workflow or project shortcomings.
None of these things are attractive for your leadership style, respect, and trust-building. Not to mention it wastes other precious resources such as time and productivity.
Many traditional teams have been displaced from the traditional office. Managing and leading remote employees has never been more popular.
This two-part masterclass will help you:
Gain relief from tactical versus strategic roadblocks
Balance and manage the stress associated with leading remote teams
Approach team workflow more as a collaborative leader and less as an over-bearing taskmaster
Learn best practices for leading with metrics and measurements and not guesswork or misunderstood expectations
Improve accountability and provide performance oversight without disengaging the person or team
Increase morale and improve cohesion across all team members
Session one: Create, Set, and Monitor – Metrics and Measurements (90 Minutes)
Session two: Accountability – Leadership Action Steps and Team Results (90 Minutes)
Gain master-level knowledge to eliminate the fear of slipping projects, declining productivity, and low-morale without accountability. Reduce anxieties and get your employee teams energized.
Start leading again and make more constructive use of your own time!
Join us – September 29th!
Register now, below…
Where: From your own device. For best results, you'll utilize a webcam type device (and speakers) to connect to the seminar. Optionally, you can listen in and interact through questions without a video connection.
When: September 29 and October 13, both starting at 10:00 AM (Eastern U.S. timezone) 90-minutes each.
Who: This seminar is appropriate for team leaders, committee leaders, supervisors, managers, directors, and executives. Anyone with the responsibility to lead or manage the work and productivity of remote employees.
This virtual (Zoom) seminar will be presented by business consultant and national level speaker, Dennis Gilbert.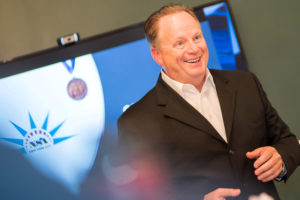 "I delivered my first live, on-line virtual training program in 2009. Much changed since then, and the content and delivery is now better than ever. Make no mistake, this program is not a freebie teaser. It is a specially developed live virtual training (webinar) that is jam packed with tips, techniques, and most of all, value." – Dennis
Cost: $199 per participant
Register now for $199 $189
Thanks for looking and for supporting small businesses!