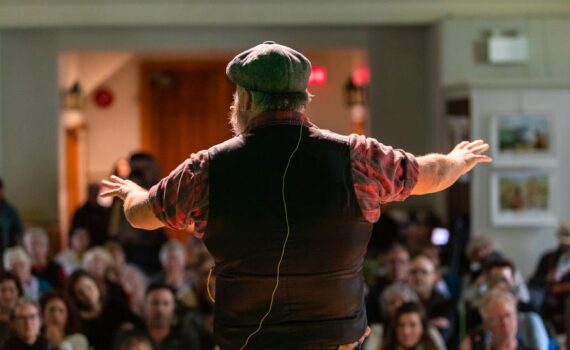 Are you telling drama stories? Do you recognize when you are doing it?
Likely, a story isn't a story until you add a little drama. Painting the picture might be drama. Exaggerating the moment with body language, sounds, or using props might add a little drama.
Comedians get greater impact and connection by animating the story. Sometimes it is funny without any words. A well-placed moment of silence can add a little drama.
Many stories are a reenactment of sorts.
Then of course there is selling. Selling the product, selling an idea, or even selling yourself in a job interview or as a professional services provider.
A good attorney has stories. A medical doctor might have a story or two.
Drama isn't just gossip or rumors, sometimes it is factual.
Does the story resonate better with a little spice added?
Drama Stories
People make decisions. Decisions often involve emotion. Even when someone suggests to remove all emotion.
Buying a new car? Your decision might be based on emotion. Otherwise, if it is truly only about transportation you might pick only the most economic means to get from point A to point B.
Perhaps, that is no car at all.
Finding a great hotel, hiring a new employee, or where to have dinner on date night. Much of the activity in your life is bought and sold based on drama.
Do you tell yourself drama stories? You might seek to feel the moment. Moments of success, luxury, or pride. Decisions might be made in favor of short-term, long-term, or that are better for your family.
The truth of it is, there is a lot of drama.
-DEG
Dennis E. Gilbert is a business consultant, speaker (CSPTM), and culture expert. He is a five-time author and the founder of Appreciative Strategies, LLC. His business focuses on positive human performance improvement solutions through Appreciative Strategies®. Reach him through his website at Dennis-Gilbert.com or by calling +1 646.546.5553.