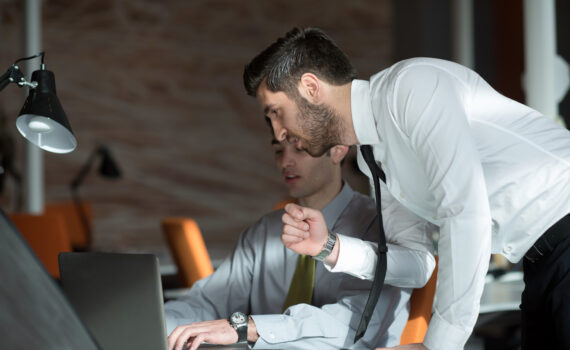 Are you trying to shape a positive culture? Is a change required to navigate your current business climate? Consistent influence may be the most underestimated action you can take.
How do cultures shift or change? How does a seasoned workplace leader learn new habits that will help him or her navigate shifting workforce ideologies?
Many organizations invest in training. It is the right thing to do. Whether it is technical skills or people skills, training makes a difference and it always matters.
Another important aspect of any organization is its culture. Those collections of ideas, norms, and values. The symbols, the branding, and belief systems. And let's not forget the role models. Sometimes knowingly or unknowingly people are looking at others for behavioral guidance.
How do you engage to make the good things better, the bad things fewer, and promote a new path to success?
Consistent Influence
Training is an influence. The network of people engaged in your organization is part of the influence. Whether it is employees, customers, or even vendors, they are all part of the organizational ecosystem.
Change doesn't happen without change.
Recently, a manager commented during a training event, "Getting people engaged around here has been a problem for 27 years."
After thinking for a moment, I responded with, "Who owns that?"
The room was quite for a few long seconds.
My belief is that this was a fair question.
It's easy to throw our hands up in the air and claim that it won't work. It's easy to blame the onboarding practices, the economy, or the government.
In the end, the organization needs to survive and ideally grow.
Workplace leaders have a responsibility to be relentless in their pursuit of role modeling the desired behaviors for the future. Whether that is getting back to the roots, or shifting forward to meet the demands of shifting societal ideologies.
Consistent influence will help those charged with change create the desired outcomes.
Just like a shower or a bath, training and influence is not a one and done. You have to refresh regularly.
Back to that manager. Following the training, he approached me and thanked me for working with their team. His closing comment to me was, "I learned a lot."
Practice what you've learned.
Consistent influence.
-DEG
Dennis E. Gilbert is a business consultant, speaker (CSPTM), and corporate trainer. He is a five-time author and the founder of Appreciative Strategies, LLC. His business focuses on positive human performance improvement solutions through Appreciative Strategies®. Reach him through his website at Dennis-Gilbert.com or by calling +1 646.546.5553.