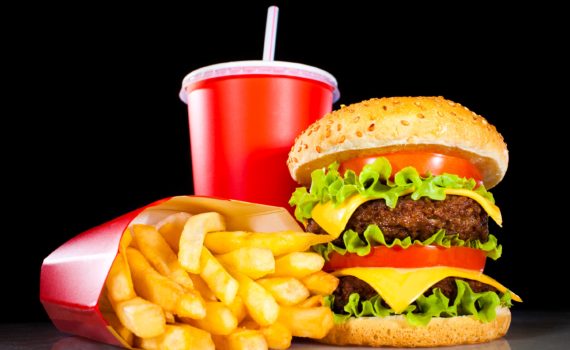 Have you ever wondered if consistency matters? In your customers' eyes, consistency may be the only thing that keeps them loyal.
Yesterday I had lunch with a coaching client at one of my favorite pizza shops. Knowing that I frequented the shop, the client asked, "Is the pizza good here?" It hit me when I had to pause before answering. There is one significant problem with this pizza shop. It lacks consistency.
Customer Experience
Go to a McDonald's, Burger King, or Pizza Hut anyplace you can find one. At any of these establishments, you'll have the same or very similar quality of food. You can count on it.
You know how it will taste. The menu might be the same or very similar, and the ambiance will be identical.
Knowing what to expect matters and consistency may be why we shop, buy, or consume. Inconsistency brings on trust issues and the inability for the customer to recommend the quality.
During our lunch, I went on to explain that sometimes the pizza is fantastic, but other times it is just OK.
OK isn't always good enough. It may be when the alternatives aren't any better, but when you recognize that there are many lunchtime choices, this pizza shop may lose business.
Consistency Matters
Whatever your business is, trust in the notion that consistency matters.
Consistency may be why people shop, and it is certainly a big part of why they trust. Lack of consistency may signal problems. It detracts from the customer experience.
When organizational leaders or front-line employees don't care enough to make it consistent, customers may not care enough to return.
The perceived value drops from exceptional to average, and average is available everywhere.
Authenticity and Loyalty
Loyalty may make a difference, but the ease of purchase somewhere else may outshine loyalty even on a good day.
If you work for a business, an organization, or an institution, is the output consistent?
Only when your output is consistent and original is your work good enough to be labeled authentic.
What is not authentic may be considered to be available anywhere.
The question then may become, "Are you loyal?"
No one needs to ask why.
– DEG
Consistency always matters. It is why I wrote this book:
Dennis E. Gilbert is a business consultant, speaker (CSPTM), and culture expert. He is a five-time author and the founder of Appreciative Strategies, LLC. His business focuses on positive human performance improvement solutions through Appreciative Strategies®. Reach him through his website at Dennis-Gilbert.com or by calling +1 646.546.5553.
Originally posted on May 25, 2017, last updated on December 23, 2018.