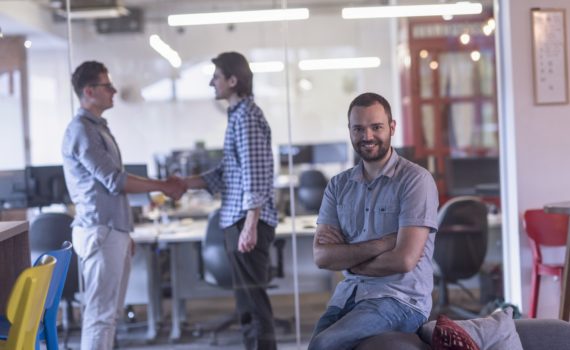 Ask an organization about their customer service and they'll often tell you a lot. It's not uncommon that they believe they are doing great, or at least doing okay. Does internal communication drive customer service culture?
Occasionally when I'm working with a client I might ask how they measure customer service. It is not uncommon to get responses such as:
"No worries, if we screw something up our customers let us know."
"We send out a survey every month, responses are typically very favorable."
"We get a lot of feedback, most of it is positive."
Some customers never complain, some will never fill out a satisfaction survey, and some will elect not to tell you of a shortcoming. However, they might tell a dozen of their friends.
Internal Communication
Customer service is driven, at least in part, by the internal communication. Communication and the culture of the organization set the tone for the customer experience.
Here are three common communication and cultural pitfalls:
Sales performance. The logic here is that sales performance is okay. If it were really bad or slowing we might have to dig deeper to understand if we have a customer service problem. Since most of the feedback offered by customers is good and our sales are stable or growing we're doing okay. Just keep doing what we're doing.
Customer education. Sometimes the belief is that the customer is not very smart. They wouldn't be having problems if they only knew how to use the product or its associated tools. Certainly sometimes educating the customer is important, but assuming that the customer will figure it out is a dangerous proposition. Inappropriately stereotyping ignorance might be the fastest way to lose market share.
Accepted quality. Striving for exceptional quality requires constant effort. It might also require rework and do over's. Forcing your customers to make your (inferior) quality their quality is never a good idea. Customers might accept a lot of levels of quality, but when your quality doesn't measure up, they might go somewhere else.
Customer Service Culture
What do you hear in your organization? What is the internal communication?
"Sales are okay. We're doing okay."
"The customer is an idiot."
"Looks good enough, ship it and we'll see what happens."
What is the talk?
Communication drives culture.
– DEG
Your communication is about culture. So is what happens for your customer. It's why I wrote this important resource:
Dennis E. Gilbert is a business consultant, speaker (CSPTM), and culture expert. He is a five-time author and the founder of Appreciative Strategies, LLC. His business focuses on positive human performance improvement solutions through Appreciative Strategies®. Reach him through his website at Dennis-Gilbert.com or by calling +1 646.546.5553.
Originally posted on April 24, 2017, last updated on December 23, 2018.