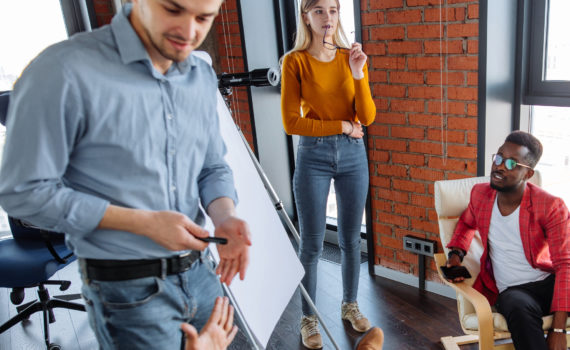 When you take a seat on the committee, board of directors, or task force do you have any authority? Working with your peers, serving the marketing team, or getting information from a different workplace department, do you have change authority?
Many people and employee teams will quickly suggest that they want change but how does change occur?
Change Authority
Some suggest that navigating the workplace environment and creating change only happens when you have the authority?
Other people may suggest that the person who chirps the loudest or most often drives change. They are the squeaky wheel.
There is at least one more camp. That is the camp that suggests the last person who speaks before a decision is made is the true champion of change.
Authority can certainly make things easier, at least on the surface. Command a change and people will likely respond, that is, if you have the authority. Hire, fire, or resource allocation authority will usually spark some action. Authority means power.
The squeaky wheel sometimes gets greased and the last person to speak sometimes seems to win.
What is the alternative?
Other Alternatives
Change often happens without authority. It often happens without complaining and blaming.
You don't need authority, you don't need to be the squeaky wheel, and you can skip the blame game.
Taking responsibility and initiative may spark change. You can start by providing positive contributions, offering alternatives, or getting involved through generous actions.
Not everyone quickly jumps on board with the idea of something new, but when it becomes an idea in action, it sometimes becomes a good idea.
Good ideas are a compelling. They bring about change through inspiration, curiosity, and group dynamics. They cause action.
No one forced social media, cell phones, or smart eating habits and exercise, yet they all get their fair share of action.
-DEG
Dennis E. Gilbert is a business consultant, speaker (CSPTM), and culture expert. He is a five-time author and the founder of Appreciative Strategies, LLC. His business focuses on positive human performance improvement solutions through Appreciative Strategies®. Reach him through his website at Dennis-Gilbert.com or by calling +1 646.546.5553.