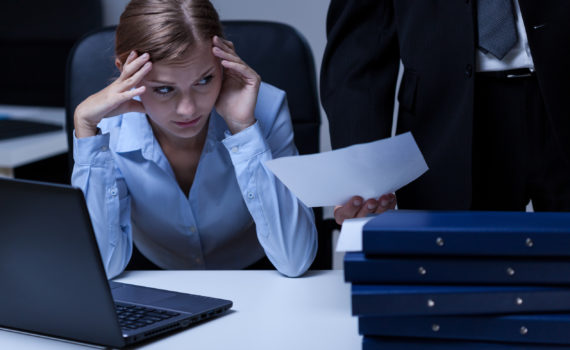 Your boss doesn't trust you. Now there is a shocking revelation. Micromanagement mostly happens for one reason, a lack of trust. Can you end micromanagement? Yes, perhaps you can.
At least two schools of thought exist for the concept of micromanagement. The first is that your boss simply doesn't trust you. The second might be that your boss is a control freak. Many people might suggest that both of these ideas are connected and that when there is a lack of trust, the boss feels the need for more control.
Improve Relationships
When it comes to improving workplace relationships building more trust is critical, and when sufficient trust exists there is much less room for micromanagement. Here are several tips that can help make a difference:
Ask more questions. Questions help to create focus. Your boss might not feel comfortable that you understand all of the parameters of the work you are about to perform. Not wanting to insult you or your capabilities your boss says very little but worries. You not wanting to appear incompetent or annoying ask very few questions. The end result is that your boss micromanages the project. The solution is to ask more questions and be sure to illustrate your understanding by using paraphrasing techniques.
Mention past successes. During the early stages of any project be sure to reflect back on past successes. When you mention previous projects it will help both you and your boss feel more comfortable about the work you are about to perform. You might consider saying something like, "Yes, this is just like the work that we did on project X." Considering that the past project was recognized as successful your boss will begin to feel more confident that you understand the new project and that you will do a fantastic job.
Give progress reports. Perhaps, the last thing you want to do is to feel like you are being a pest to your boss. Not only does constant follow-up and check-ins make you feel weak, but you might also feel like you are annoying or interrupting something more important. If you are being micromanaged perhaps the best thing you can do is report in early. Let go of some of your own ego for a few minutes and provide that update or quick check-in with your boss before you are asked to do so. You might find that small and appropriately structured project updates will give your boss the peace of mind that the project is in good hands.
End Micromanagement
Micromanagement easily ranks in the top three for the type of complaints that I hear from employees at many different organizational levels. It is not necessarily a signal to me that the supervisors are doing a bad job, it is a signal to me that there is a lack of trust.
Trust is nearly always a two-way street, and there certainly can be varying degrees or levels of trust. Chances are good that your boss is not a control freak, and your situation can be improved by increasing trust. Remember though, trust takes time to build.
One final note, fighting trust issues by identifying that they exist and should just go away is not the answer. Saying "trust me" typically doesn't resolve trust issues and in some cases it might make people watch more closely.
Do you want to end micromanagement?
Be patient with trust and keep in mind that you have the opportunity to build more.
– DEG
Originally posted on November 4, 2016, last updated on November 16, 2018.
Dennis E. Gilbert is a business consultant, speaker (CSPTM), and culture expert. He is a five-time author and the founder of Appreciative Strategies, LLC. His business focuses on positive human performance improvement solutions through Appreciative Strategies®. Reach him through his website at Dennis-Gilbert.com or by calling +1 646.546.5553.