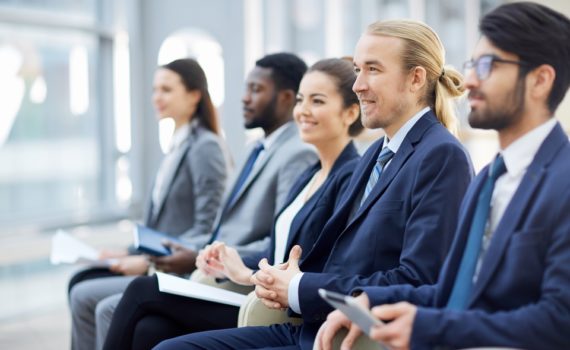 People often suggest, "Stay in your lane." Should you stay in your career lane, make a shift, or be wider, broader, and demonstrate many skills?
Occasionally I will catch a dog show on TV. They'll use words like, best in class, best of breed, or best in show.
What does it take to be at the top of the group? What about your personal best? Who is the competition?
About Numbers
How can you get promoted, get selected for an interview or become the successful candidate?
Let's assume you are in sales. What is your goal? To achieve the top three or five percent of your entire team? To be number one? Out of how many?
Getting to the top five percent would mean being number one or number two, out of forty. The bigger the field gets, the more people you must rise above.
Competition
Competition to get selected for an interview and get the job can be brutal. Our digital age means the number of competitors is usually large.
People may think, "Maybe my career shouldn't be in sales, but it could be sales related. I can apply myself to more than one area."
The thought is when we broaden our scope, we've just created more chances. The irony is, doing this increases the competition, it dilutes your focus, and has made getting selected as a best in show even harder.
Career Lane
Making a career change is fine. I've done it three times across a thirty plus year career.
What is important is to pick a lane. Stick with it long enough to make a proper evaluation. Be consistent and stay focused.
Best of breed is easier than best in show.
You can be a big fish in a small pond. If you decide to jump into the ocean is it an entirely new game.
-DEG
Dennis E. Gilbert is a business consultant, speaker (CSPTM), and culture expert. He is a five-time author and the founder of Appreciative Strategies, LLC. His business focuses on positive human performance improvement solutions through Appreciative Strategies®. Reach him through his website at Dennis-Gilbert.com or by calling +1 646.546.5553.