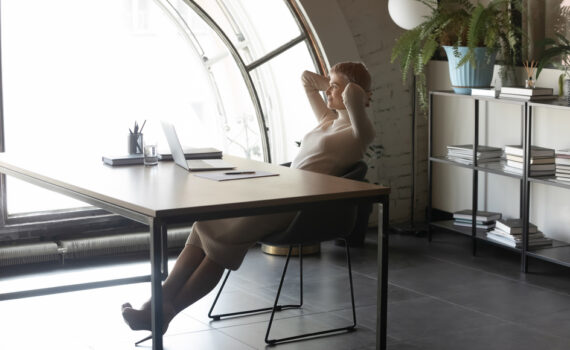 Charisma, confidence, and a big attitude, is that what it really takes? Selling or leading could benefit from all three, yet a big attitude could mean the beginning of the end.
Some organizations believe that they are too big to fail. They have too much in reserves, the strength of bold and powerful investors, and a market that never ceases to gobble up their products or services.
Perhaps they've scaled. They've built it from the ground up and now sit atop a high peak. Looking down they underestimate that their strength could be exactly what makes them start to tumble.
Big Attitude
It can happen to the local pizza shop. They run like a monopoly. The best pizza in town. The big attitude is, "If you don't like it, try to find a better one."
It can be true for the local convenience store, the car dealership, and even the specialty grocer.
Behind the scene, they make little investment. No need for a drone video, a fancy website, or a Superbowl commercial.
As profits surge, the care they started with begins to diminish.
Keep expenses low and keep the profits to yourself. The facade fades because it costs to keep it up. A new sign here, or a coat of paint over there, and it's good enough.
Employees are tools, not an investment. Those at the top contribute less and the frontline is coerced to give more. Customers come and go, but they mostly come so who really cares?
Possible to Fail
It's happened in business, in education, and even in healthcare.
Be on top, or you'll be underneath. On top is easier, more rewarding, and requires a lot less time. Count the money, buy big stuff, show what you've got. That's the attitude.
A big attitude can get you started. It can also take you places.
When a big attitude scales, it may mean you're now perfectly situated to be big enough to fail.
-DEG
Dennis E. Gilbert is a business consultant, speaker (CSPTM), and culture expert. He is a five-time author and the founder of Appreciative Strategies, LLC. His business focuses on positive human performance improvement solutions through Appreciative Strategies®. Reach him through his website at Dennis-Gilbert.com or by calling +1 646.546.5553.