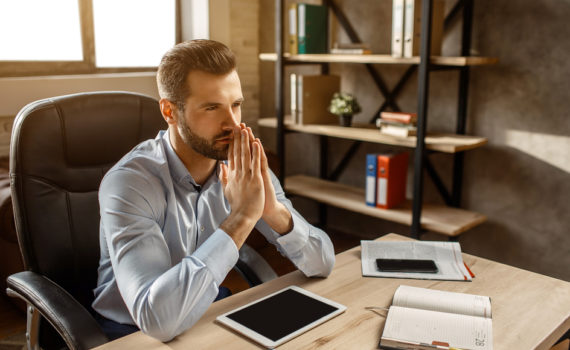 What are your anticipated expectations? Everyone has some expectation, and what happens next may not be what you anticipate will happen.
Given the current circumstances in the United States and around the World, some people are asking if life as we once knew it will ever be the same. Chances are good; in fact, they are great, that there will be significant change.
Perception of Change
There are at least two things for consideration.
The first is that things are always changing. Sometimes almost unnoticeable in the moment but things are changing. It is hard to watch a tree grow during the scope of a single day, or even a week. However, across a few years, things look quite different.
A second, and perhaps more important point, is that there has been a significant disruption to everyone's daily life. One of the difficult aspects of the disruption is that it has taken away the status quo and the slower pace of what we may consider as, normal change.
Things are going to be different. Our perceptions of normalcy are what create and develop our expectations. We expect the Sun will rise tomorrow. We can anticipate the event.
A simple analogy of the sunrise is true for how many businesses have operated since before the industrial revolution. We've also had some disruptions along the way. Wars, economic recession or depression, and even terrorism.
Any single significant event can alter the course for the future.
Anticipated Expectations
This time, the time right now, there is a significant event. Things are not going to be the same.
For our workplaces, jobs, and millions of people, things are going to be different. Expectations will change, and the anticipation of what tomorrow will be, will continue to be driven by perception.
If you have the perception that everything will find its place, that the gap in disruption will narrow, and that there will be new ways of commerce and opportunity, your expectations will be met.
The truth behind all of the disruption is that every person has an opportunity to contribute. If you're focused on making it the way it was instead of the way that it can become, you're going to face a lot of disappointment.
Not everything will change. Yet, many things will pivot or shift, anywhere from a just a little, to a lot.
It's all about your power. The power to be proactive or reactive.
Which will you choose?
-DEG
Dennis E. Gilbert is a business consultant, speaker (CSPTM), and culture expert. He is a five-time author and the founder of Appreciative Strategies, LLC. His business focuses on positive human performance improvement solutions through Appreciative Strategies®. Reach him through his website at Dennis-Gilbert.com or by calling +1 646.546.5553.